Who is this guy?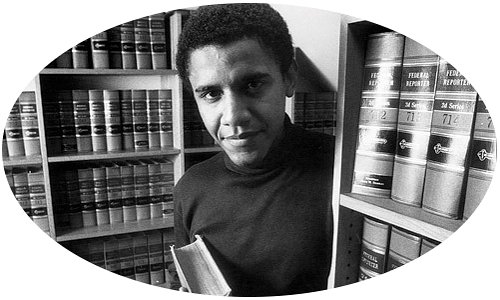 Associations with radicals
Birthplace and citizenship
False narratives
Unsavory habits
Miscellaneous
Academic record
"UNDERGROUND Under water grottos, caverns Filled with apes That eat figs. Stepping on the figs That the apes Eat, they crunch. The apes howl, bare Their fangs, dance, Tumble in the Rushing water, Musty, wet pelts Glistening in the blue."
"...the Obama of old was someone quite interested in race, especially in a newly-uncovered school newspaper interview he gave. Additionally, he may have not been as popular with conservatives as you've been told."
"Why are the college records, of a 51-year-old President of the United States, so important to keep secret? I think I know the answer." [Rebuttal.] [He did graduate.] [Where was he in Spring 1982? Rebuttal.]
"1. He told classmates he was an Indonesian prince. 3. Everyone, including the now-Governor of Hawaii, acknowledges that Obama got into Punahou in large part because he was black and connected. 8. How did Obama get into Columbia, anyways? 10. Maraniss ignores the politics of the Black Students Organization, who were well known on campus for being radical."
"Two separate database reports from the National Student Clearinghouse have contradicted President Obama's claim he attended Columbia University for two years. The reports have added to the intrigue generated by Obama's unwillingness to discuss his time at the Ivy League institution, his refusal to release educational records, and the fact that many political science students and faculty there in the early 1980s say they don't remember him."
"...decades after Mr. Obama completed his own college course work, his academic performance is still a mystery. Before and after his election as president, Mr. Obama has refused to release his college transcripts from his days as an undergraduate and a law school student. Most presidents' academic records are made public by the time they reach the highest office in the land, either with their consent or by someone else digging them up."
"The question, of course, is why would Obama pretend to be African? After all, when it came to college admissions, wasn't being black good enough for affirmative action purposes? Normally, in the years since the Civil Rights movement, the answer would be "Yes, being half-black (not half-white, but half-black) should have given Obama the leg-up he needed to parlay mediocre grades and a drug habit into a shiny diploma from one of America's best institutions of higher education." Obama's problem, though, was that he came of age at a very specific time in the annals of affirmative action."
"I had not seen the letter in its entirety before this week. Not surprisingly, it confirms everything I know about Barack Obama, the writer and thinker. Obama was prompted to write by an earlier letter from a Mr. Jim Chen that criticized Harvard Law Review's affirmative action policies. Specifically, Chen had argued that affirmative action stigmatized its presumed beneficiaries. The response is classic Obama: patronizing, dishonest, syntactically muddled, and grammatically challenged."
"On his blog, Fehrman concedes that "Obama's early writing sucks." Yet he makes no effort to explain how someone who "sucks" as a writer even after graduating from an Ivy League college could write "brilliantly and poignantly" just a few years later. It does not happen in the real world. Fehrman knows this, but as an aspiring presidential historian, he is savvy enough not to cross Kloppenberg, the esteemed chair of the Harvard History Department."
"President Obama's mother, Stanley Ann Dunham, told the U.S. government she would homeschool her son using U.S.-approved textbooks during the period she moved the family to Indonesia, according to testimony unearthed by WND. Dunham, however, broke her pledge. She enrolled the future president in Indonesian schools, where he was registered as a Muslim going by the name "Barry Soetoro.""
"The NY Times has published some of the exam questions given by Barack Obama during his time teaching law school at the University of Chicago."
"In 1981, all 80-some editors except one were white, and it would be another decade before the Review elected its first black president, Sen. Barack H. Obama, (D-Ill.) Fewer than a dozen of the editors on the Review were women, although Susan R. Estrich, the law professor and Democratic political operative, served as the Review's president in 1977. It was then that the saga of the Law Review's affirmative action program began, when the editors adopted a race- and gender-conscious policy by a 45 to 39 vote..."
Aliases
"The possible use of the identity of Bari M. Shabazz by the man today known as Barack Hussein Obama II might explain a great deal. It may explain why so much of his past has been concealed. Driving without a license is the least of the secrets that would have needed to be hidden. But the use of the name Shabazz would have revealed his greatest secret of all, his blood-relation to his famous and fatally controversial father." [More here.]
""Harrison J. Bounel," an alias identified for Barack Obama by debt-collection and skip-trace expert Albert Hendershot, is currently being scrubbed from professional databases, the investigator reports. "I believe Obama supporters are trying to eliminate any and all evidence of Obama's shady past from all public databases," Hendershot told WND. "It's the only explanation for why the alias 'Harrison J. Bounel' has dropped from sight in database searches on public records done for Obama's Social Security number and home address in Chicago."" [More here.]
"Also revealed by the released records is a heretofore unknown, alternative name for Barack Obama. In the 1968 application to renew her 1965 passport, Dunham listed as her son Barack Hussein Obama, including in parenthesis below the name, "Soebarkah," in what appears to be a variation of an Indonesian surname not previously associated in the public record with the president."
"This registration document, made available on Jan. 24, 2007, by the Fransiskus Assisi school in Jakarta, Indonesia, Shows the registration of Barack Obama under the name Barry Soetoromade by his step-father, Lolo Soetoro. Name: Barry Soetoro Religion: ..... Islam Nationality: ..... Indonesian (even today he is not a U.S. Citizen) How did little INDONESIAN, Barry Soetoro, (A.K.A. Barack Obama) get around the issue of nationality to become president?"
Autobiographies
"1. Hussein Onyango, Barack's grandfather, wasn't really imprisoned and tortured by the British. 8. Obama's mother left his father, not the other way around."
"How reliable was Dreams From My Father as a biography and historical narrative? Barack Obama's most recent biographer David Maraniss has discovered that Obama's memoir was less a reliable historical account — and more of a carefully crafted didactic narrative intended to score political points."
"While some quickly dismissed as an anomaly yesterday's explosive revelation that Barack Obama's former literary agency billed him as "born in Kenya" back in 1991 in connection with a book he never wrote, WND has discovered much later published references – some dated as recently as 2007 – used to promote his highly touted book "Dreams from My Father.""
"The booklet, which was distributed to "business colleagues" in the publishing industry, includes a brief biography of Obama among the biographies of eighty-nine other authors represented by Acton & Dystel. It also promotes Obama's anticipated first book, Journeys in Black and White--which Obama abandoned, later publishing Dreams from My Father instead."
"Google, which sits atop more data than anybody outside the NSA, is presenting Bill Ayers as the author of Barack Obama's purported first autobiography, Dreams from My Father. Follow this link and see it while you can. If it is gone by the time you read this, a screen shot of the page, and a close-up on the Dreams entry are provided for posterity."
"In this much ballyhooed season of "vetting," please allow me to zero in anew on Barack Obama's Achilles heel -- namely, his willingness to take credit for a book that he did not write in any meaningful way. This would be the book on which his genius myth is founded: his 1995 memoir, Dreams from My Father."
"If portions of Audacity sound like outtakes from stump speeches, it is because they are outtakes from stump speeches. This can be proved. What cannot be proved, but what seems likely, is that Obama included just "enough of the narrative voice" from Dreams to maintain continuity between the two books. The question remains -- who provided that narrative voice?"
"Evidence continues to mount that Barack Obama had substantial help from Bill Ayers in the creation of his 1995 book... The evidence falls into five general categories, here summarized." [More here.]
"The public is asked to believe Obama wrote Dreams From My Father on his own, almost as though he were some sort of literary idiot savant. I do not buy this canard for a minute, not at all. Writing is as much a craft as, say, golf. To put this in perspective, imagine if a friend played a few rounds in the high 90s and then a few years later, without further practice, made the PGA Tour. It doesn't happen."
Birth certificate
"After determining earlier this year there is probable cause to suspect the document released by the White House as Barack Obama's birth certificate is a forgery, Maricopa County Sheriff Joe Arpaio said today he believes his Cold Case Posse's investigation should be advanced to the federal government, based on further information released today at a press conference under way now in Phoenix that is being live-streamed by WND. Cold Case Posse lead investigator Mike Zullo said the new information confirms the document presented to the American public in April 2011 is undoubtedly fraudulent." [More here.]
"My newly released report examines the metadata and object code of Obama's long-form birth certificate PDF file and explains how this information corroborates the claim that Obama's PDF file never originated as a paper document, but rather was born in cyberspace or was -- to put it another way -- digitallymanufactured. The only time Obama's long-form birth certificate image exists as a paper document is when a computer user selects Print from the File menu. Obama's PDF file, like everything else from this administration, is a composite, a lie, an illusion -- even down to the deceptive colors presented in the file." [American Thinker article.]
"Now that it's been established that Barack Obama's long-form "birth certificate" originated as a digitally created forgery, we are left to ponder: how was the paper certificate of which NBC News reporter Savannah Guthrie took pictures created?"
"Barack Obama's long-form birth certificate forgery contains so many forger's errors which are visible to the naked eye or which can be seen on your computer under slight magnification that you can play a fun game finding them, either alone or in a contest with your friends. It's similar to the arcade game Whac-A-Mole, where you pound a mechanical mole back into its hole before it disappears on its own and randomly reappears in another one of the five holes in the game."
"Arizona's Sheriff Joe Arpaio told a radio host today he's "not impressed" with a letter from the state of Hawaii affirming Barack Obama's birth there. He wants to see the proof himself."
"Taking an audacious and shocking angle against the constitutional eligibility mandate, Obama's lawyer, Alexandra Hill, admitted that the image of Obama's birth certificate was a forgery and made the absurd claim that, therefore, it cannot be used as evidence to confirm his lack of natural born citizenship status. Therefore, she argued, it is "irrelevant to his placement on the ballot"."
"Most people in the US, especially Democrats, believe that the Obama Birther Movement was started by Republicans and or the Tea Party. They believe it is a smear campaign aimed to tarnish the image of their hero of change. But they may be shocked to learn that the Birther Movement was actually started by former President Bill Clinton and Hillary back in 2008."
"Armed with a new 10-page report he commissioned, Maricopa County Sheriff Joe Arpaio said Thursday he suspects the birth certificate President Obama released last year is a "computer-generated forgery" — and also raised questions about the authenticity of the president's selective service registration card." [Press release and 10-page report.] [More here.] [What it means.] [Media coverup.]
"Armed with a new 10-page report he commissioned, Maricopa County Sheriff Joe Arpaio said Thursday he suspects the birth certificate President Obama released last year is a "computer-generated forgery" — and also raised questions about the authenticity of the president's selective service registration card." [Media blackout.] [Judge orders Obama to appear.] [Feb. 1 interview with Doug Vogt.]
"The President believed the distraction over his birth certificate wasn't good for the country. It may have been good politics and good TV, but it was bad for the American people and distracting from the many challenges we face as a country. Therefore, the President directed his counsel to review the legal authority for seeking access to the long form certificate and to request on that basis that the Hawaii State Department of Health make an exception to release a copy of his long form birth certificate. They granted that exception in part because of the tremendous volume of requests they had been getting. President Barack Obama's long form birth certificate can be seen here (PDF):" [As cropped, after OCR, stored at JPAttitude.com.]
"Arizona may have the most advanced plan, but 10 of the United States – controlling 107 Electoral College votes – are now considering some type of legislation that would plug the hole in federal election procedures that in 2008 allowed Barack Obama to be nominated, elected and inaugurated without providing proof of his qualifications under the U.S. Constitution."
"On the occasion of his father's death in 1982, lawyers contacted anyone who might have claim to the estate. "Unlike my mum," Obama tells his half-sister Auma in Dreams, "Ruth has all the documents needed to prove who Mark's father was." Ruth obviously could produce a marriage license and a birth certificate for her son Mark. Ann Dunham apparently could not do the same for her son Barack, at least not one that could tie him to Obama Sr. -- not even with a potential payoff on the table."
"Earlier this year, Dr. Lakin refused an order -- an agonizing and drastic step for a loyal military man -- to deploy for a second time to Afghanistan, where, in addition to in Bosnia, he has already served in dangerous combat areas. Indeed, he announced his refusal to obey any orders from his commanding officers, men he admires and respects, and the contravention of whose directives has caused him significant personal anguish. The reason is the overwhelming doubts and suspicions -- national doubts and suspicions, not just personal ones -- about the egregious likelihood of Barack Hussein Obama's ineligibility to serve as commander-in-chief." [Why did Obama let him go to prison?] [Lakin released from Leavenworth May 13, 2011.]
"Last week, I entered Walter Reed Army Hospital to notify the Department of Defense that I would refuse to obey any orders from my commanding officers -- including President Obama -- until the president produces his original birth certificate."
"1. Under Hawaiian law, it is possible (both legally and illegally) for a person to have been born out of state, yet have a birth certificate on file in the Department of Health. 2. Contrary to what you may have read, no document made available to the public, nor any statement by Hawaiian officials, evidences conclusively that Obama was born in Hawaii. 4. Obama has refused to disclose the vault copy of his Hawaiian birth certificate."
"Techdude delivers a final report that exceeds my wildest expectations. It is irrefutable, empirical evidence - Obama's birth certificate is a forgery. Why? Why a COLB (certificate of live birth) forgery? That is the question."
Birthplace
"So, all told, is the birther position correct? Maybe. Is the birther position at present unreasonable? Surely not; in fact, it may well be the most reasonable position to adopt even if you still think you had very good reasons to the contrary in advance of the promotional booklet's release."
"Breitbart News has obtained a promotional booklet produced in 1991 by Barack Obama's then-literary agency, Acton & Dystel, which touts Obama as "born in Kenya and raised in Indonesia and Hawaii."" [Why it's not a "fact checking error."] [Edited repeatedly over 17 years.]
"Apparently, Obama Sr., once he began his Hawaiian education in 1959, never took a break in his studies until he graduated in May of 1962. This is further corroborated in a letter he wrote after graduation on May 29 to his sponsor in Kenya, Tom Mboya."
"A college instructor who worked as senior elections clerk for the city and county of Honolulu in 2008 is making the stunning claim Barack Obama was definitely not born in Hawaii as the White House maintains, and that a long-form, hospital-generated birth certificate for Obama does not even exist in the Aloha State." [Swears under oath.]
"This blog post is about the research I have done into the history, microfilms and stories connected to the newspaper birth announcements of obama's birth. I realized quite some time ago that no one had done comparisons on copies from multiple libraries -personally collected- on a large scale. I set off to do so. My main goal originally was to look for any obvious anomalies. Second, the frequency of the two papers posting the birth announcements in the exact same order within a day or two of publication. Third, anything that jumped out as being out of place, or dissimilar between the copies from each location." [More here.]
"During debate over the draft of a new Kenyan constitution, James Orengo, the country's minister of lands and a member of parliament for the Ugenya constituency, cited America's election of a Kenyan-born president as an example of what can be accomplished when diverse peoples unite:"
YouTube video.
YouTube video (4-minute mark).
"Interviewer: "President-elect Obama's birthplace over in Kenya, is that gonna be a national spot to go visit where he was born?" Ambassador's answer: "It's already an attaction."
J.P. Travis commentary
"I wish Barack Obama would form a personal relationship with the Bible before he tries quoting it for political gain."
"If Obama is a great orator by today's standards, then we have a problem with our standards."
"As his presidency disintegrates around him, and the pressure mounts, the question we need to be asking is: Who is this man in the Oval Office? I don't think any of us really know, and I think more and more Americans are having doubts, not just about his policies as president, but about the man himself."
"Barack Obama is almost entirely a creature of myth, and one of those myths is that he's athletic."
"Obama is a communist. He pretty much admits it in his various memoirs and autobiographies. It's time for everybody to take the blinders off and see what is happening here: the communists have groomed their Manchurian candidate and are sneaking him into the White House."
Coverup efforts
"Hey, Romney advisers (note that I refrained from saying, "Hey, schmucks") -- the way you respond is like this: ...seven years after Barack Obama burst onto the national political scene, we still await the disclosure of his background records."
"Earlier today Forbes posted an excerpt from the book Hope Is Not a Strategy by John Mariotti and D. M. Lukas. The author provided an excerpt from the book for the article where he describes Barack Obama as a "manufactured candidate" whose history remains sealed. Mariotti then calls Obama the "Manchurian candidate." But, after the article was posted for a few hours it suddenly disappeared down the memory hole."
"Meanwhile, seven years after Barack Obama burst onto the national political scene, we still await the disclosure of his background records."
"Researchers have discovered that Obama's autobiographical books are little more than PR stunts, as they have little to do with the actual events of his life. The fact is we know less about President Obama than perhaps any other president in American history and much of this is due to actual efforts to hide his record. This should concern all Americans."
"On Monday night's edition of "Hardball," host Chris Matthews talked about putting the birth certificate controversy surrounding President Obama to rest. "Why has the president himself not demanded they put out the original documents?" Matthews wonders."
Critical race theory
"Pastor Joseph Lowery, a civil rights movement hero who delivered the benediction at President Obama's inauguration, reportedly said that he is shocked that any black Americans would stay home with Obama on the ballot and suggested that all or most white people would go to hell."
"Critical race theorists do not merely look at racial questions. Like zealots, they give answers; they preach a doctrine, seek converts, and condemn nonbelievers. Indeed, CRT is the primary source of Orwellian "hate speech" proposals."
"Below is footage of Barack Obama praising and hugging Professor Derrick Bell. It was spliced and diced by the media to avoid showing just how close Obama was to Bell. More than that, a close associate of the Obama campaign, Harvard Law School's Professor Charles Ogletree, admitted on our exclusive tape, "We hid this throughout the 2008 campaign. I don't care if they find it now.""
Drug use
"A man claiming to be a close pal to President Obama during college made contact with Republican operatives recently, ready to go public with claims that Obama used and sold cocaine in college, RadarOnline.com is reporting exclusively... Operatives close to the Romney campaign were contacted and rejected the information..."
"NPR: Inhale to the Chief -- Time: Audacity of Dope -- Sydney Morning Herald: For Obama, dope came before hope -- New York Post: President Obama was once Hawaii's pothead-in-chief"
"Barry was quite the accomplished marijuana enthusiast back in high school and college. Excerpts from David Maraniss' Barack Obama: The Story dealing with the elaborate drug culture surrounding the president when he attended Punahou School in Honolulu and Occidental College in Los Angeles. He inhaled. A lot."
Foreign citizenship
"According to an Italian source, the Russians did not accuse Obama of being an American spy; they accused him of being a spy for the British! The report went on to say that the incident ended up involving the White House, the U.S. State Department, and military officials, along with their counterparts in Moscow."
"Evidence continues to mount that President Obama was adopted by his Indonesian stepfather, Lolo Soetoro, raising concerns over his presidential eligibility."
"Documents released by the State Department in two separate Freedom of Information Act requests bolster evidence Barack Obama became a citizen of Indonesia when he moved to the Southeast Asian nation with his mother and stepfather in the late 1960s."
"He held both U.S. and Kenyan citizenship as a child, but lost his Kenyan citizenship automatically on his 23rd birthday."
Gay lifestyle
"A prominent member of Chicago's homosexual community claims Barack Obama's participation in the "gay" bar and bathhouse scene was so well known that many who were aware of his lifestyle were shocked when he ran for president and finally won the White House."
"...the former radical activist from Occidental College who has recounted a 1980 encounter in which Obama affirmed revolutionary Marxist views tells WND in an interview his strong impression at the time was that Obama and the wealthy Pakistani roommate who accompanied him were homosexual lovers."
"What's Barack Obama hiding…and what is the Left going to such lengths to keep hidden? Could it all boil down to something as simple as Barack Obama being gay? Is THAT what all the enigma, subterfuge, and Alinsky Goon Squad assaults are all really about?"
Incorrect biographical details
"The American people have been duped. We are victims of an organized campaign to give legitimacy to a fable. The fable concerns Barack Obama's origins -- the "improbable love" his parents shared. This fable proved so captivating that four years after he told it at the 2004 Democratic Convention, the American people elected the storyteller to the presidency of the United States."
"Ben Smith of Buzzfeed, when reviewing David Maraniss' new book Barack Obama: The Story, "counted 38 instances in which the biographer convincingly disputes significant elements of Obama's own story of his life and his family history."" [More here.]
"If discovered by a subsequent employer, this kind of documented embellishment (i.e., serial fibbing) would ordinarily lead to the subject employee's termination. Instead, the narrative, as well as the rest of his fabrications, got Barack Obama elected President."
"A new biography of Barack Obama has established that his grandfather was not, as is related in the President's own memoir, detained by the British in Kenya and found that claims that he was tortured were a fabrication."
"Geraghty also notes a couple of other antecdotes about the Obamas' debt, including how Obama had a credit card turned down when trying to rent a car. Things got so bad for the couple earning an average of $300K per year that there was talk of a divorce."
"With the release this July of Joel Gilbert's full-length documentary, "Dreams from My Real Father: A Story of Reds and Deception," the mystery deepens regarding who Obama really is. "The film provides the first cohesive understanding of Obama's deep-rooted life journey in socialism, from his childhood to his presidency," Gilbert told WND. Gilbert rejects the official story that the Kenyan-born Barack Obama was the president's father."
"Scott found while assembling information for "A Singular Woman: The Untold Story of Barack Obama's Mother," that Dunham in fact did have health coverage for her ovarian cancer, based off Dunham's own past correspondence."
"...specifically an April 12, 1961, memo written by an official in the Honolulu office of the INS named Lyle H. Dahling. The memo is visible in miniature on her July 7 article... Wrote Dahling in the memo, "Subject got his USC wife 'Hapai' and although they were married they do not live together and Miss Dunham is making arrangements with the Salvation Army to give the baby away.""
"...the story Obama had been telling about his origins -- what Obama-friendly biographer David Remnick calls Obama's "signature appeal: the use of the details of his own life as a reflection of a kind of multicultural ideal" -- was profoundly false. There was no Obama family, no shared "faith in the possibilities of this nation," no "improbable love.""
"He was actually a bad Chicago faculty member in this sense: He was an adjunct, and we always hoped he'd participate in the general intellectual discourse, but he was always so busy with collateral adventures that he essentially kept to himself. The problem when you keep to yourself is you don't get to hear strong ideas articulated by people who disagree with you. So he passed through Chicago without absorbing much of the internal culture."
"...despite scores of interviews with Obama acquaintances, never do we actually hear from a woman who dated Barack Obama. The same vacuum is apparent in the book Barack and Michelle, Portrait of an American Marriage, by Christopher Andersen. Andersen quotes Obama's New York roommate, Sohale Siddiqi, on the subject of Obama's allure: "I couldn't outcompete him in picking up girls, that's for sure" -- but we do not hear from any of the girls he might have picked up or dated."
Islamists
"A year-long investigation by the Investigative Project on Terrorism (IPT) has found that scores of known radical Islamists made hundreds of visits to the Obama White House, meeting with top administration officials."
"Journalist Frank Miele, editor of The Daily Interlake, has come up with a tantalizing new bit of information from November 1979, that provides new information about proposed Arab funding of higher education for American blacks, and that substantiates a widely discredited report from a major African-American black political leader, Percy Sutton, who claimed in a TV interview in 2008 that that he was asked by Khalid al-Mansour (aka Donald Warden of The Black Panther Party) to write a letter of recommendation to help Barack Obama get into Harvard Law School." [Primary source.]
"ASI believes that the House Homeland Security Committee – or a new Internal Security Committee -- must hear from Preobrazhensky before coming to any firm conclusions about the nature of radical Islam and the global threat, and what is truly happening in the Middle East. Such a probe should examine the Obama Administration's relations with the Muslim Brotherhood in Egypt."
"When voters go to the polls on November 4th, they will choose not only a new presidential administration, but also the candidate's circles of influence. In the case of Democratic presidential candidate Barack Obama, this includes Rashid Khalidi, Edward Said professor of Arab studies and director of the Middle East Institute of Columbia University's School of International and Public Affairs."
"Instead, then, let us review a related subject – Obama's connections and even indebtedness, throughout his career, to extremist Islam. Specifically, he has longstanding, if indirect ties to two institutions, the Council on American-Islamic Relations (CAIR), listed by the U.S. government in 2007 as an unindicted co-conspirator in a Hamas-funding trial; and the Nation of Islam (NoI), condemned by the Anti-Defamation League for its "consistent record of racism and anti-Semitism.""
"1979 Newspaper Article By Valerie Jarrett's Father-In-Law Reveals Start Of Muslim Purchase Of U.S. Presidency..."
Marxists and socialists
"Princeton, 1984. Michelle Obama attends and promotes a "Black Solidarity" event for guest lecturer Manning Marable, who was, according to Cornel West, probably "the best known black Marxist in the country." The event is the work of the Third World Center (TWC), a campus group whose board membership is exclusively reserved for minorities."
"All the pieces fit, so why do historians and biographers ignore the question."
"Letters signed by Barack Obama 25 years ago and obtained by The Daily Caller, show the future president approaching Chicago's then-mayor Harold Washington in 1987 about a community organizing project whose advisory board would include his pastor, Rev. Jeremiah Wright; the controversial leftist Catholic priest Father Michael Pfleger; and the brother of Weather Underground terrorist Bill Ayers."
""Frank" — whose influence Kengor asserts was key to the fledgling politician and that the eccentric activist appears in "each mile-marker" of Obama's path from Hawaii to the halls of Washington, D.C. — is mentioned no less than 22 times by name in "Dreams From My Father" and is referenced via pronouns numerous other times throughout the book. But while listening to the audio version recently, Kengor noticed "Frank" had disappeared. He re-listened to the entire audio book on Tuesday afternoon and compared it to the unabridged memoir. "Every reference to 'Frank' everywhere in the book, from every section—and there are many of them—are gone," Kengor told TheBlaze in an email."
"A former close friend and associate of Frank Marshall Davis has authored a book confirming his Communist activities, anti-Christian views, and involvement in bizarre sex practices and "erotica." But Kathryn Waddell Takara's book, Frank Marshall Davis. The Fire and the Phoenix, fails to add any more detail to the nature of his relationship with President Obama. It has been known for over four years that Davis, a member of the Communist Party, was the mysterious "Frank" from Obama's book, Dreams from My Father, and that he influenced the young Obama before he went off to college. Davis was Obama's mentor for eight years of his young life in Hawaii."
"A photo of President Obama was suddenly pulled from the website of the group Building One America, whose goals were documented extensively in Stanley Kurtz's book Spreading the Wealth: How Obama is Robbing the Suburbs to Pay for the Cities. The book, which was released ten days ago, reveals what Kurtz refers to as Obama's plan to undercut the political and economic independence of America's suburbs. Kurtz connects current Obama administration policy with his personal history, and with groups like Building One America in particular."
YouTube video of speech by Jeremy Segal on July 19, 2012, at "The Vetting" conference.
YouTube video of speech by Paul Kengo on July 19, 2012, at "The Vetting" conference.
"There are few, if any, black intellectuals who carried Stalin's bloody water as proudly and publicly as Davis did. Indeed, he gave up his beloved Chicago to advance the communist cause in Hawaii, almost assuredly at the direction of someone in the Soviet hierarchy. And unlike other intellectuals, black and white, Davis never renounced Stalin or came clean as a "former" anything." [More here.]
"...the individual in Obama's life most closely tied to the Soviet/Russian component of international communism was undoubtedly former Illinois State Senator Alice Palmer. Though it eventually turned sour, the Palmer/Obama relationship was crucial to the aspiring politician's career. It would be fair to say that Alice Palmer gave Barack Obama his first job in politics - she provided the first rung in the ladder to Obama's eventual rise to the Oval Office." [YouTube video of Trevor Loudon's speech.]
"On September 11, 2010, Cliff and I sat down with former FBI Weatherman Task Force supervisor Max Noel for a series of interviews. Max told us that the FBI had a CARL test when it conducted background checks on people. CARL stood for Character, Associates, Reputation, and Loyalty. On all four points, Barack Obama fails. Like so many former FBI and law enforcement agents and officials, he was alarmed by the fact that someone like Barack Obama could attain the presidency."
"Maraniss is less an historian than a predictably liberal Beltway journalist, one whose own ideology consistently subverts the truth. The distortions are many and significant. In his account of each phase of Obama's early life -- Hawaii, Los Angeles, New York, and Chicago -- Maraniss repeatedly conceals the evidence of Obama's socialist roots to make him appear more of a centrist than he actually was or is."
"On the evening of January 11, 1996, while Mitt Romney was in the final years of his run as the head of Bain Capital, Barack Obama formally joined the New Party, which was deeply hostile to the mainstream of the Democratic party and even to American capitalism. In 2008, candidate Obama deceived the American public about his potentially damaging tie to this third party."
"As a presidential candidate in 2008, Barack Obama disavowed any connection with former domestic terrorist Bill Ayers, the Weather Underground radical who was one of Obama's early backers and his colleague on the board of the Woods Fund in Chicago. We now have proof that Obama's association with Ayers continued even after Obama had been elected to represent Illinois in the U.S. Senate--in the form of a now-scrubbed blog post placing Obama at the home of Ayers and his wife, fellow radical Bernardine Dohrn, on July 4, 2005."
"In 1983, Valerie married Dr. William Robert Jarrett. William Robert Jarrett's father, Vernon Jarrett, was a leftist columnist very well known in Chicago media."
"Since I was a Marxist myself at the time, and had studied variations in Marxist theory, I can state that everything I heard Obama argue that evening was consistent with Marxist philosophy, including the ideas that class struggle was leading to an inevitable revolution and that an elite group of revolutionaries was needed to lead the effort. If he had not been a true Marxist-Leninist, I would have noticed and remembered. I can still, with some degree of ideological precision, identify which students at Occidental College were radicals and which ones were not. I can do the same thing for the Occidental College professors at that time." [More here.]
"Barack Obama visited the house of Tom and Mary Ayers, parents of former Weather Underground activist turned education professor Bill Ayers, in the mid-1980s to thank the Ayers' for their support of his education, according to Allen Hulton, the letter carrier who delivered mail to the Ayers' Glen Ellyn home at that time. Glen Ellyn is a suburb of Chicago, southwest of the city." [More here.] [Mailman says Ayers family put Obama through school.]
"This post is for journalists who care about the future of their country more than their careers. I have previously posted about Barack Obama's involvement in the socialist led Illinois New Party here, here and here. Below are scans from New Party News Spring 1996. They prove that Barack Obama was a member of the Illinois New Party and was endorsed by them in his 1996 Illinois State Senate race." [Paid dues to join.]
Miscellaneous
"Since both Michelle and Barack Obama were handed Ivy League degrees via affirmative action and they didn't need to work hard for anything they got, those law licenses were as worthless as toilet paper to them and carried no emotional value whatsoever. Just like a lot of things in the Obamas' lives…once the law licenses weren't useful any more, they were thrown away."
"In his three years as U.S. president, Barack Obama has been dogged by claims he is not patriotic enough. Last year he even had to publish his birth certificate to silence doubters who suggested he was not born an American. Now it emerges that similar fears were expressed about his father, who was categorised with others as 'anti-American and anti-white' when he moved to the United States in 1959."
"So I agreed to send George the money through Western Union. He was profusely grateful. But before I hung up I asked George, "Why are you coming to me?" He said, "I have no one else to ask." Then he said something that astounded me, "Dinesh, you are like a brother to me." Actually, George has a real life brother who just happens to be the president of the United States."
"Love him or hate him now, pudgy little Barry was a pretty cute kid."
Part One of a two-part series at The Blaze. Part Two here.
""America's toughest sheriff" says there is "tons" more potentially shocking information on Barack Obama in connection with his probe into the president's eligibility, and he calls the media's suppression of his findings of a likely forged presidential birth certificate and Selective Service Card "probably the biggest censorship blackout in the history of the United States.""
The secret scrapbook of Barry Soetoro Barack Obama
"Natural born" - is he eligible?
"We know that Obama was not a citizen of the United States at the time the Constitution was ratified, we know that he was at least 35 years of age when he took office in January 2009, and we know that he has been a U.S. resident for at least 14 years. But is he a natural born citizen? What is a "natural born" citizen? And how do we prevent an individual who is not a natural born citizen from becoming president or vice president?"
"Then we find out that the DNC did NOT certify Obama as eligible under Article II – Section I of the Constitution, in 49 of 50 states. The DNC had only filed such certification in the state of Hawaii, Obama's alleged birth place. The other 49 states received a Certification of Nomination which did NOT certify Obama as constitutionally eligible for office."
New Black Panthers
"New photographs obtained exclusively by BigGovernment.com reveal that Barack Obama appeared and marched with members of the New Black Panther Party as he campaigned for president in Selma, Alabama in March 2007. The photographs, captured from a Flickr photo-sharing account before it was scrubbed, are the latest evidence of the mainstream media's failure to examine Obama's extremist ties and radical roots."
Passport
"Back in March 2008, the State Department launched an investigation of improper computer access to the passport records of Barack Hussein Obama, and days later those of Hillary Clinton and John McCain. The investigation centered on one employee: a contract worker for a company that was headed by John O. Brennan, a key Obama campaign adviser who later became assistant to the president and deputy national security adviser for Homeland Security and Counterterrorism. Then, a month later, the key witness in this case was murdered. Leiutenant (sic) Quarles Harris, Jr., 24, was shot in the head in his car, in front of his church."
"No one in the media or elsewhere are making any connection to a very peculiar 2005 incident involving Obama, a junior Senator and member of the Senate Foreign Relations Committee, Senator Richard Lugar, a Republican Senator from Indiana and chairman of that committee, and the Russian FSB. During their travels to Russia for the purposes of nuclear disarmament talks, the delegation was detained at the Russian airport of Perm by the FSB for about three hours in August 2005. The Russian FSB confiscated Barack Hussein Obama's passport. Initial reports indicated an irregularity with his passport, although subsequent reports downplayed the incident. What was the real reason for this very strange detention, and what does the FSB know about Obama's passport that Americans have been prevented to see?"
"Records of Immigration and Naturalization Service cards filled out by airplane passengers arriving on international flights originating outside the United States in the month of August 1961, examined at the National Archives in Washington, D.C. are missing records for the week of President Obama's birth, including the dates Aug. 1, 1961 through Aug. 7, 1961."
"Responding to a Freedom of Information Act request, the State Department has released passport records of Stanley Ann Dunham, President Obama's mother – but records for the years surrounding Obama's 1961 birth are missing. The State Department claims a 1980s General Services Administration directive resulted in the destruction of many passport applications and other "nonvital" passport records, including Dunham's 1965 passport application and any other passports she may have applied for or held prior to 1965."
Religious beliefs
"The article cites an Obama critic and an Islamic scholar as sources and claims that the president has been wearing the ring, which apparently now doubles as his wedding band, for the past 30 years." [More here.] [Confirmation by Duke professor.]
"In conclusion, available evidence suggests that Obama was born and raised a Muslim and retained a Muslim identity until his late 20s. Child to a line of Muslim males, given a Muslim name, registered as a Muslim in two Indonesian schools, he read Koran in religion class, still recites the Islamic declaration of faith, and speaks to Muslim audiences like a fellow believer. Between his non-practicing Muslim father, his Muslim stepfather, and his four years of living in a Muslim milieu, he was both seen by others and saw himself as a Muslim."
"...Mr. Obama has supplied two completely contradictory accounts regarding the time frame of his conversion to Christianity. Startlingly, Mr. Obama has adhered to a story that says he converted to Christianity sometime around 1987-88 as well as a story that says he converted in the early 1990s."
"...the Trinity Church of Christ, to which Obama belonged for so long, and from which he all too late resigned from, subscribes to Black Liberation Theology. This is not secret, they have done so for many, many years. Black Liberation Theology is something, which we shall see does not represent traditional Christianity in the least, and therefore gives voice to Reverned Wright's and others hateful dialog. I believe that Obama did not leave that Church for such a long time for one simple and obvious reason. Despite his new found disgust in "some" terminology that Wright employed, and his distancing himself from Wright, despite finally leaving the church because of, in his own words some kind of cultural diversity and misunderstanding of the black church in general (which is hogwash), Obama in all likelihood agrees with the theology that the church teaches. He was raising his kids in it, and intended to stay with it."
Reverend Wright
"Letters signed by Barack Obama 25 years ago and obtained by The Daily Caller, show the future president approaching Chicago's then-mayor Harold Washington in 1987 about a community organizing project whose advisory board would include his pastor, Rev. Jeremiah Wright; the controversial leftist Catholic priest Father Michael Pfleger; and the brother of Weather Underground terrorist Bill Ayers."
"Obama begins his address with "a special shout out" to Jeremiah Wright, the Chicago pastor who nearly derailed Obama's campaign months later when his sermons attacking Israel and America and accusing the U.S. government of "inventing the HIV virus as a means of genocide against people of color" became public. To the audience at Hampton, Obama describes Wright as, "my pastor, the guy who puts up with me, counsels me, listens to my wife complain about me. He's a friend and a great leader. Not just in Chicago, but all across the country.""
Selective Service card
Video carefully explains the way Obama's Selective Service card was fraudulently stamped with a 1980 date, using a 2008 Postal Service stamp.
"The Selective Service System, or SSS, collects names of Americans for use by the Department of Defense in the event of a national emergency. On its website, it says it provides the nation "with a structure and a system of guidelines which will provide the most prompt, efficient, and equitable draft possible, if the country should need it." Regarding President Obama, "He is registered. There is no doubt in our minds that he has, and we're quite prepared to say so," SSS public-affairs specialist Dan Amon told WND. But the agency's online search engine now appears to be precluding the public from seeing Obama's record after allowing unfettered access."
Social security number
"Gilbert's theory is that the SSN problem is related to the question of Obama's birth certificate, which is required to get a SSN. Lacking a valid birth certificate, Obama was forced to buy an SSN so he could get his first job at the Baskin Robbins in 1977. In this theory, Obama was sold an SSN that was Connecticut-based so it couldn't be traced back to the Hawaii office."
"Friday, Daniels took another tack. She filed a sworn affidavit under Ohio Revised Code (ORC) 2935.09, which allows a private citizen "having knowledge of the facts" to request prosecution or arrest of an individual who has committed a crime."
"If Barack Obama has an immediate eligibility problem, it is more likely to derive from the Social Security Number he has been using for the last 35 years than from his birth certificate. Ohio private investigator Susan Daniels has seen to that. On Monday, July 2, she filed suit in Geauga County (Ohio) Common Pleas Court demanding that Jon Husted, Ohio secretary of state, remove Obama's name from the ballot until Obama can prove the validity of his Social Security Number."
"Self Check is a service of E-Verify. Once you have confirmed your employment eligibility using Self Check, you are unlikely to encounter difficulties upon being hired by an E-Verify participating employer. If you were an employer and entered Barack Hussein Obama's social security number 042-68-4425 into the data base to verify that he was eligible for employment in the United States you could not legally hire him." [Washington State mother and homemaker pays the price for running Obama trough E-Verify.]
"Obama allegedly got his CT number of 042-68-4425 in March '77, which can be proven since the person before him -4424 and after him -4429 both got theirs then. Next is: "Show an address where you can receive you card 7 to 14 days from now" and a web address "to find the Social Security office or Social Security Card Center that serves your area." Is there a single rational person in this country who believes a fifteen year old flew from HI to CT to get a social security number when he could have gotten his there? Later this month they are going to start issuing the cards randomly. I think to prevent exactly what happened with Obama and his phony number. They were never randomly assigned before."
"This being the case, I asked Daniels to guide me through the data mine field and help me ascertain what we know for sure about the world's best-known Social Security number – 042-68-4425. "All I can say," says Daniels of 042-68-4425, "is that it's phony and [Obama] has been using it, with it first appearing on his Selective Service document in 1980.""
YouTube video of Gibbs mocking the question while avoiding any attempt to answer it at White House press conference.
"Two private investigators working independently are asking why President Obama is using a Social Security number set aside for applicants in Connecticut while there is no record he ever had a mailing address in the state. In addition, the records indicate the number was issued between 1977 and 1979, yet Obama's earliest employment reportedly was in 1975 at a Baskin-Robbins ice-cream shop in Oahu, Hawaii."
"Private investigator Neil Sankey, using Intelius, Lexis Nexis, Choice Point and other public records, found around 25 Social Security numbers connected with Barack Obama's name. However, it may not be as many as 25, since Sankey also searched using closely related names such as: "Barak Obama," "Batock Obama," "Barok Obama," and "Barrack Obama." There may very well be some Kenyans living in America with the same last name and a similar first name. In any case, I will exclude these records for the purpose of this research and focus only on names spelled exactly like his name. Moreover, we can verify many of the Social Security numbers as valid since they're connected to addresses at which we know Obama resided."
Advertisements
Thanks for the link!
Recent comments
Synchronicity and Trump
4/29/16 -
So why does...
4/5/16 -
your country is...
3/30/16 -
Looks as though...
3/23/16 -
Welcome back!...
3/23/16 -
Perhaps famed...
3/22/16 -
Welcome back...
3/22/16 -
JP's attitude...
3/22/16 -
Welcome back JP!...
3/22/16 -
Really missed...
3/22/16 -
Good to see...
3/21/16 -
Well, first...
Islam
10/9/15 -
No Peace!!!
May Day
4/23/15 -
Firstly...
Barack Obama—his background
12/16/14 -
Just a heads-up...
Two-faced RINOs
12/09/14 -
Would you please...
There are no words to describe my rage
5/26/14 -
Barry did not fail...
5/24/14 -
Yes, Obama has...
5/24/14 -
Welcome to the...
5/24/14 -
Well, JP...
5/24/14 -
There is no...
Cirque du NBA
5/24/14 -
Yes, exactly...
5/14/14 -
Sterling may be...
5/13/14 -
You have a...
Obama milestones
4/29/14 -
Unfortunately JP...
4/27/14 -
But bad as he is...
Betrayal
4/19/14 -
It is a study...
Honor
4/18/14 -
Each year...
About this website
4/13/14 -
Just curious...
9/3/13 -
Stop sending...
8/2/13 -
Hi there!
RICO and the Democrat Party
3/29/14 -
Yep. BTW...
3/28/14 -
Hey - this is weird...
60–40
3/27/14 -
Hurrah!
Breaking compacts
3/20/14 -
Well done.
3/16/14 -
Read your bible...
3/16/14 -
It's said that...
You get what you pay for
3/13/14 -
It would be good...
3/13/14 -
I thanked...
1/4/14 -
Let's not forget...
John Kerry and Global Warming consensus
3/13/14 -
Talk about...
2/22/14 -
The Obamunists...
Daily Dose 2/15/14
2/17/14 -
This administration...
Daily Dose 2/9/14
2/9/14 -
Looks like...
Daily Dose 2/8/14
2/9/14 -
I think...
2/9/14 -
Meanwhile...
2/9/14 -
Interesting...
Big fat liars
2/9/14 -
I think Christie's...
2/9/14 -
Anyone with...
2/1/14 -
Wouldn't it be...
Mitt Romney, Mormonism, and the big freeze out
2/8/14 -
Perhaps it...
1/31/14 -
Why does...
Daily Dose 2/2/14
2/3/14 -
Here's the...
2/2/14 -
Here's my...
Daily Dose 1/25/14
1/26/14 -
Seems like...
Are liberals butt ugly or what?
1/26/14 -
Hello, I was...
Watching Lone Survivor with a WWII infantryman
1/24/14 -
Jim....what a...
1/24/14 -
I love this! ...
1/23/14 -
Jim, Your story...
Attrition of joy
1/18/14 -
Headline...
The Barack Obama work ethic
1/11/14 -
In my opinion...
1/11/14 -
Just some facts...
1/11/14 -
Considering what...
1/11/14 -
Vacation as Usual...
1/11/14 -
He's been lazy...
Disgust and despair: the Paul Ryan budget
12/24/13 -
To me this...
12/17/13 -
The nerd in me...
12/15/13 -
WOW JP, how...
Losing World War II
12/11/13 -
Bill Gates is...
12/7/13 -
J.P.- this...
America's first experiment with communism
11/26/13 -
Happy Thanksgibbletting.
11/23/13 -
What are you...
11/23/13 -
Great article...
Oprah overplays the race card
11/23/13 -
Oprah has...
8/17/13 -
...a rodeo...
Incorrect promises and noble lies
11/23/13 -
Even if...
11/18/13 -
I am a good...
11/16/13 -
We may yet...
Big lies
10/21/13 -
Totally disgusted...
10/20/13 -
Hey, JP...
Issues
J.P. elsewhere
Subscribe
Favorite links
Sitemeters
Travelyn Publishing