Four million hits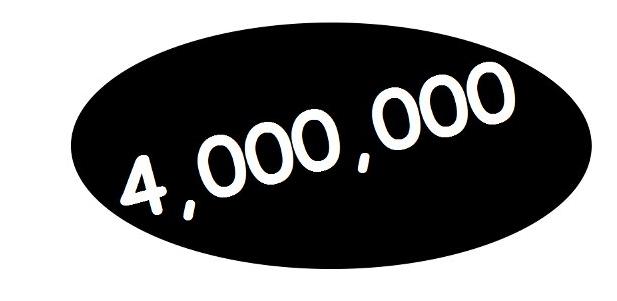 At some point today, God willing and the Creek donít rise, JPAttitude.com will register hit number four million.
I remember being excited about number
one million
, proud of
two million
, maybe a bit cocky when
three million
rolled past because it happened when I was neglecting the place somewhat, and now hereís four million.
I donít know what to think about four million.
My enthusiasm is tempered by a consistently putrid
Alexa rank
and also by Matt Drudgeís recent announcement that his
Drudge Report
got
one billion page views in 31 days
...
(read the rest here:
http://www.jpattitude.com/121026.php
)