Dictator of the world Anthony Kennedy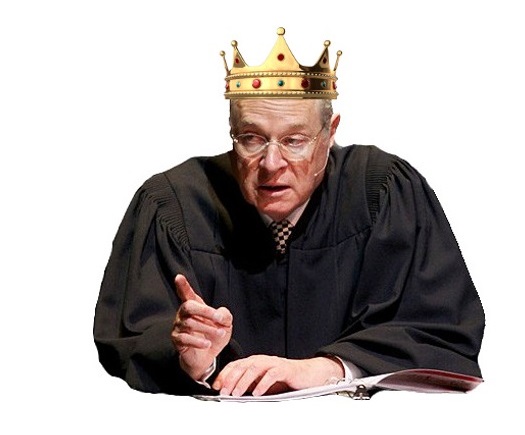 [J.P.'s Moment of Common Sense on Broad View, KRNG 101.3 FM Reno. Listen live Saturdays at 11:00 AM Pacific Time.]
Who is the most powerful man in the world? In the 1995 movie
The American President
, Michael Douglas playing the title role tells Annette Bening, right before they have sex for the first time, "Hey, you know that stuff about being the most powerful man in the world is a '
political
distinction,' right?"
In other words, "Don't expect Superman in the bedroom. I'm just a guy."
Since World War II it's been commonplace to label the President of the United States the most powerful man in the world, but this week's mishmash of contradictory split-decisions from the Supreme Court makes a good case for another man holding the title. That man is
Anthony Kennedy
...
(read the rest here:
http://www.jpattitude.com/130629.php
)