All the news thatís fit to wait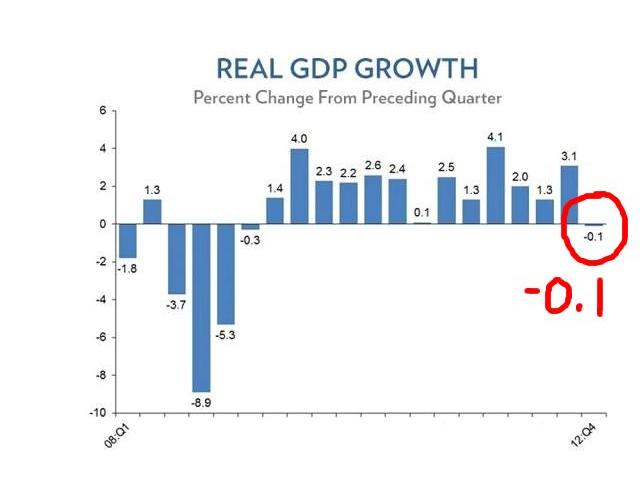 [J.P.'s Moment of Common Sense on Broad View, KJFK 1230 AM Reno. Listen live Saturdays at 3:00 PM Pacific Time.]
Wednesday, the Commerce Department released
numbers
for the 4th quarter and it turns out the U.S. economy shrank Ė thatís right,
shrank
Ė for the first time since the middle of 2008. That was smack dab in the middle of the recession which officially began in December 2007 and officially ended in June 2009.
Everybody remembers 2008, right? Bush was president, home prices were plummeting, people were losing their jobs, investment banks were going under, and the stock market was in free fall. Times were gloomy, really gloomy...
(read the rest here:
http://www.jpattitude.com/130202.php
)