Do you know who Jamie Gorelick is?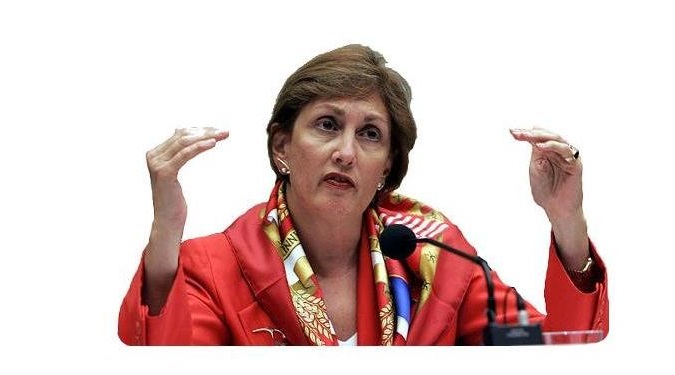 [J.P.'s Moment of Common Sense on Broad View, KBZZ 1270 AM and 96.1 FM in Reno. Listen to Broad View live Saturdays at 2:00 PM Pacific Time.]
Do you know who Jamie Gorelick is? You should. Point to any major calamity in the United States during the last thirty three years and this woman has a connection with it – a strange and eerie run of suspicious coincidence. She's been dubbed the "
Mistress of Disaster
" by journalists but the name doesn't do her justice. Jamie Gorelick has played pivotal roles in U.S. disasters since 1979, and some people place primary blame for the worst disasters directly on her.
"Princess of Darkness" would be a better title...
(read the rest here:
http://www.jpattitude.com/120721.php
)