Mom and the TSA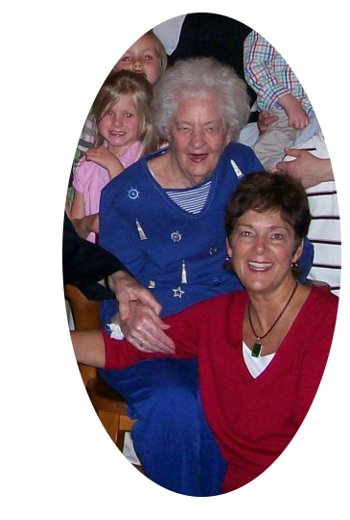 "Rise in the presence of the aged, show respect for the elderly and revere your God. I am the Lord." -Leviticus 19:32
That's my mother in the photograph. She'll be 92 years old in a couple months. She's blind, needs a walker or wheelchair to go places, and has various age-related issues (don't we all), but last week she took a flight from Michigan to Florida nevertheless.
Guess who got a pat-down from the TSA.
"Why'd they give you a pat-down, Mom?" I asked, over the phone.
"Apparently I look suspicious," she answered...
(read the rest here: http://www.jpattitude.com/110108.php)