May 4, 2013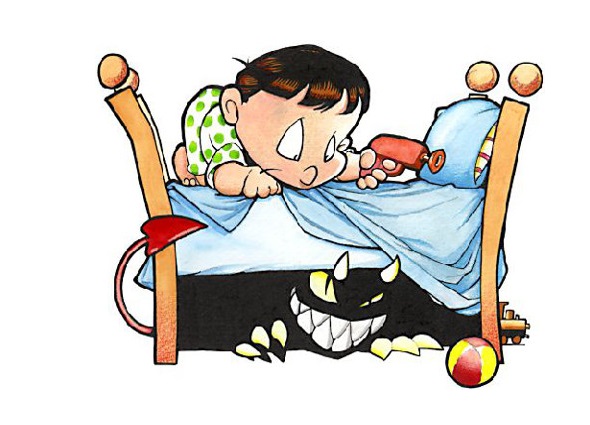 [J.P.'s Moment of Common Sense on Broad View, KRNG 101.3 FM Reno. Listen live Saturdays at 11:00 AM Pacific Time.]
Washington, D.C., had a rational beginning, being designed from scratch and built on vacant land, but somehow over the course of time it morphed into a giant toilet overflowing with waste. Every bad idea, every foul effluvium of the human species, every vapid notion stupid people can possibly conceive, every putrid excuse for tyranny, all seem to end up in our capital city eventually, floating high and proud in the water, bobbing up and down with the other turds.
We all know what's needed but don't hold your breath waiting for it—they designed this toilet bowl without a flush handle.
Everybody has their own explanation for why America's current problems are so intractable. Here's mine: we can't solve problems anymore because we aren't allowed to talk about them. We don't ask the doggone questions, let alone look for the answers. Western civilization is based on rationalism but we've abandoned rationalism in favor of political correctness.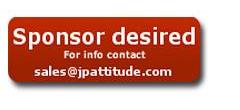 Like children who were told there's a monster under the bed, we pull the blanket over our eyes and refuse to look at the scary stuff.
Two weeks ago
I mentioned that FBI rules forbid pairing the word "Muslim" with the word "terrorism" so even though thirty of the FBI's thirty one
Most Wanted Terrorists
are Muslims, FBI agents are not allowed to say, "Muslim terrorism." That's profoundly stupid, yes, but more importantly it's irrational.
Irrational political correctness is all over the place, wherever you look. Nobody in Washington dares to ask whether Islam is inherently violent even with all those Muslim terrorists on the FBI list staring them in the face.
How about this one: Are babies in the womb human beings? That sounds like a reasonable issue for discussion, doesn't it? Since we're killing millions of them? All the bitter dissension about the abortion issue would end in one day if we answered that simple question but nobody will discuss it. It's off limits. We dance around it, we finesse it with inane statements from politicians about wanting abortion to be legal and rare, we cover our eyes and pretend we don't care whether a monstrous evil is lurking under our bed.
We'd rather not know. It's too scary.
Here's one that drives liberals bat crazy: Is Darwinism incorrect? More and more evidence suggests that viruses and epigentics cause biological adaptations to the environment but scientists are so frightened by the implications they won't discuss them. Scientists can watch epigenetics in action, experiment with it, write scientific papers about it, and even suggest ways to use it as a medical resource. Meanwhile, after centuries of looking we still haven't found one single example of survival-of-the-fittest evolution.
But don't you
dare
question Darwinism. Get your head back under that blanket.
Is atheism irrational? Is Obama a communist? Is homosexuality a health hazard? Those are all questions begging for rational discussion but we don't dare—people are ridiculed if they even try. Homosexual marriage, for instance, is being decided by the Supreme Court right this minute. You can hardly pick up a newspaper or watch the television without witnessing the ongoing debate, but the relevant issue of physical health is forbidden. Surveys find that even among so-called "monogamous" gay men the number of sexual partners is in the hundreds, sometimes in the thousands.
That's not healthy
. A level of promiscuity that high explains why sexually transmitted diseases are rampant in the homosexual community.
Maybe whether homosexuality is physically healthy shouldn't stop gay marriage from becoming legal but rational people should at least
discuss
it. Ducking under the blanket won't make the problem disappear.
The scariest monsters under the bed are the racial and cultural questions.
Statistics
tell us that illegal immigrants from Asia tend to work while illegal immigrants from Central America tend to go on welfare. Whatever you do, don't talk about why that might be. Illegal immigrants on welfare is certainly a problem but we must not ask awkward questions.
Speaking of awkward questions: why do black Americans perform poorly on IQ tests?
Nobody
has the courage to confront that monster. We elected a black president, watched Herman Cain repeatedly talk like the smartest man in the room during Republican presidential debates, and we see dedicated educators create revolutionary schools in inner cities that turn black students into geniuses... so it seems obvious that black people are intelligent and IQ tests are missing something. Furthermore, it seems at least possible that whatever we're missing might be crucial for improving the status of people's lives, but Washington politicians won't touch the subject with a ten foot pole.
They'd rather march forward in ignorance than look under the bed to see what's lurking.
Four thousand years ago the Greeks started the intellectual revolution that resulted in western civilization. They expanded the world by using their minds to question the meaning of life and the world around them. If it all seems to be going bad, it's not because rational thought stopped working—we've simply grown too cowardly to ask the questions.
That's...
today's dose of common sense.
"The monsters of our childhood do not fade away, neither are they ever wholly monstrous." — John le Carre

"Man as an individual is a genius. But men in the mass form the headless monster, a great, brutish idiot that goes where prodded." — Charlie Chaplin


From Grand Rapids, Michigan, USA
Tweet
May 11, 2013
- Nary a fisherman, fireman, policeman or - 'cept for "Democrats" - a girlyman to be found. So how come every murderer in the Western World who's not a "shooter," is a gun MAN? –
Brian A., Arizona
J.P. replies: Semantics.
May 11, 2013
- Geez! Reading this, I began to believe you were describing Australia's Capital Territory! (ACT) And I was Right! –
Brian A., Arizona
May 5, 2013
- Speaking of political correctness, Governor Inslee and the Legislature just passed a bill banning the word man from state code. Funny how they couldnt work out a way to fix our two billion dollar deficit and had to call an emergency session, but they can worry about words like Freshman being offensive we are turning into Illinois. –
Devin C., Washington
J.P. replies: I posted something about that at IHateTheMedia: State of Washington officially changes "penmanship" to "handwriting…"