The Christmas story
December 25, 2010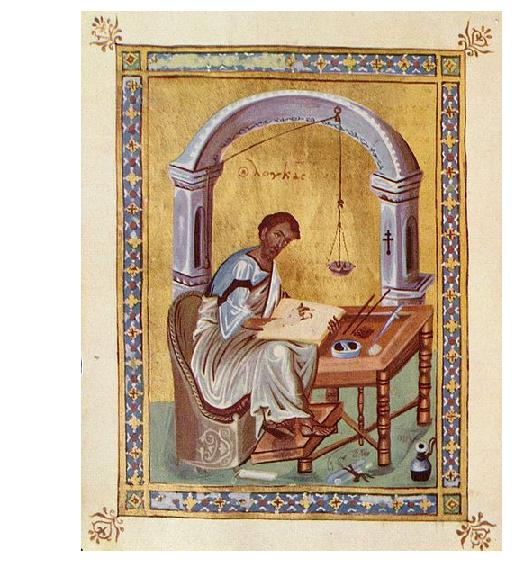 Paul of Tarsus, a Greek Jew, is called "Apostle to the Gentiles" because his writings, leadership, influence, and legacy led to the formation of Christian communities dominated by non-Jewish believers around the Mediterranean. One of those Gentiles was his friend, Luke, a Greco-Syrian physician whose writings gave us the most familiar version of the birth of Jesus.
Luke is almost certainly the only Gentile who contributed to the Bible, writing both the Gospel of Luke and the Acts of the Apostles.
Although not an eyewitness of the life of Jesus, Luke's rational scientific background as a physician came into play when he wrote. Meticulous about research and documentation, he interviewed eyewitnesses and then arranged the information he acquired under the inspiration of the Holy Spirit.
This was the methodology of the Greeks, who invented the discipline of historiography. Because of the way Luke investigated and researched, modern scholars credit Luke with being one of the greatest historians of all time.
So here is the documented story of the birth of Jesus Christ as told by one of mankind's greatest historians, in a letter to Greek Christians which was later incorporated into the New Testament of the Bible (Luke 2:1-20):
In those days Caesar Augustus issued a decree that a census should be taken of the entire Roman world. (This was the first census that took place while Quirinius was governor of Syria.) And everyone went to their own town to register. So Joseph also went up from the town of Nazareth in Galilee to Judea, to Bethlehem the town of David, because he belonged to the house and line of David. He went there to register with Mary, who was pledged to be married to him and was expecting a child. While they were there, the time came for the baby to be born, and she gave birth to her firstborn, a son. She wrapped him in cloths and placed him in a manger, because there was no guest room available for them. And there were shepherds living out in the fields nearby, keeping watch over their flocks at night. An angel of the Lord appeared to them, and the glory of the Lord shone around them, and they were terrified. But the angel said to them, "Do not be afraid. I bring you good news that will cause great joy for all the people. Today in the town of David a Savior has been born to you; he is the Messiah, the Lord. This will be a sign to you: You will find a baby wrapped in cloths and lying in a manger." Suddenly a great company of the heavenly host appeared with the angel, praising God and saying,

"Glory to God in the highest heaven, and on earth peace to those on whom his favor rests."

When the angels had left them and gone into heaven, the shepherds said to one another, "Let's go to Bethlehem and see this thing that has happened, which the Lord has told us about." So they hurried off and found Mary and Joseph, and the baby, who was lying in the manger. When they had seen him, they spread the word concerning what had been told them about this child, and all who heard it were amazed at what the shepherds said to them. But Mary treasured up all these things and pondered them in her heart. The shepherds returned, glorifying and praising God for all the things they had heard and seen, which were just as they had been told.
From Reno, Nevada, USA
January 14, 2011
- True. I don't think most people realize this. -
Samantha, Michigan
January 13, 2011
- I can't believe I missed this one. I wish I would have read this before Christmas. It's a good reminder of what the day is really about. -
Samantha, Michigan
J.P. replies: People have a tendency to forget that the birth of Jesus Christ is a documented historical event, not a myth or strictly a matter of faith. That's all I wanted to express.
December 25, 2010
- For a modern view of the Christmas story, take a look at this:
The Digital Story of the Nativity
. -
Larry, Reno
December 25, 2010
- Merry Christmas and Many Blessings in the New Year! -
Penny, Michigan
J.P. replies: You too, Penny.
December 24, 2010
- No offense, but I'm not sure where science or being a physician comes into play when we're talking about the birth of Jesus. His birth completely defies medical science as we know it. That said, Merry Christmas! -
Michael M., Connecticut
J.P. replies: Merry Christmas right back at ya. I didn't mean to suggest that Luke tried to explain the birth of Jesus physically, but rather that he used a pragmatic rational approach to documenting historical events. Luke is held in high esteem by many professional historians.